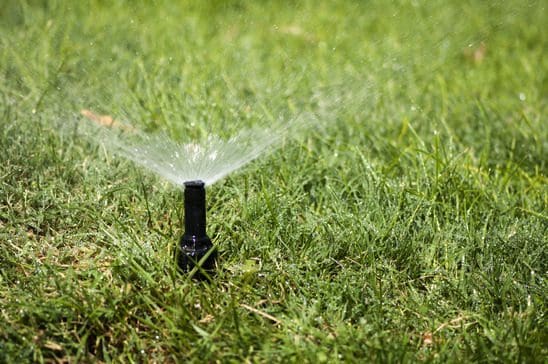 There are significant benefits to adding an irrigation system to your property, and we are the team to call! Caretakers has a proven design process – we visit the site to measure, examine, survey your land and conduct a detailed interview to discover your needs.
Our irrigation services experts design the ideal setup and install your system. We handle irrigation start-up in spring, shut down in fall, and any repairs that might be needed.
John and I are both so pleased with the yard and the patio. The whole project looks amazing. We should have taken before and after pictures, since it's hard to imagine how awful it looked before! We just love it. Thank you so much. Also, we need to say that your employees were wonderful. They were all very hard working, knowledgeable and polite during the whole project. What a great crew! Thanks again! It was such a pleasure to work with you.
Thank you, thank you, thank you! The yard looks beautiful! We love the stairs and the driveway is much improved. Everything looks great and we have received lots of compliments. Your employees were terrific. I loved their positive attitudes and hard work. They really compliment your business. Again, we are so glad you choose to do our landscaping.
Over the past 20+ years, we had an opportunity to work with Don and his organization Caretakers Landscape. Caretakers has provided a full line of landscape services for many of our development projects most notably: Maplewood Square Apartments, Edgewater Apartments, Meadow Ridge Apartments, Hathaway Green, Hawthorne Condominiums, Parkside Condominiums, Wyngate Office Park, Greenville West Shopping Center, Office Park West and the Clinton office building to enumerate a partial list of projects.
Henry G. Vander Werp
President / Clinton Realty Companies Inc.