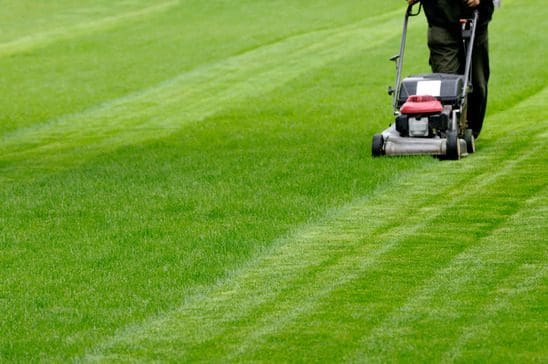 A West Michigan lawn care project can be rough or relaxing depending on your personality! We offer landscape maintenance to suit your needs. Whether you want the works or a freshly mowed lawn, the Caretaker's team will keep your property tidy and clean.
We provide:
        Fertilization
        Weed Control
        Mowing & Edging
        Trimming
        Leaf Removal
Our landscaping team has over 40 years of experience in the industry and us with a varied client base – from homeowners to big-box retailers like Best Buy, Home Depot, and Target. We have the vision and know-how to turn the exterior of your home, office or storefront into a work of art.
I could not recommend a firm, or an individual, more highly. Don does much of our landscaping on projects we complete in West Michigan. In fact, for all the development projects we tackle ourselves, we don't call anyone else. We trust Don and Caretakers implicity. Their work is efficient, and their pricing is straightforward.
William T. Mast
President / Visser Brothers Inc.
Caretakers Landscape has been fantastic company to deal with though the years we have contracted with them. They are steady, reliable and cost effective. Our experience with Don and his crew has been nothing short of enjoyable.
Diane Tomasunas
Property Manager / Wilsontown LLC
Nice Job Don!! Thank you so very much!
Steve and Sharon Vandenberg